ISR has asked the managing directors of leading mountain resorts about the 2020/2021 winter season and their plans for the future.
Photo: Marjon Besteman-Horna
Beitrag-Spezial Landingpage Economy Tourism
ISR INTERVIEW
End-of-season review. What comes next?
The 2020/2021 winter season was by far the most challenging in the history of alpine tourism since 1945. ISR has asked the managing directors of leading mountain resorts about the past season, and their capital spending plans and expectations for the months ahead.
Created by Dieter Krestel
Markus Hasler, CEO Zermatt Bergbahnen AG (CH)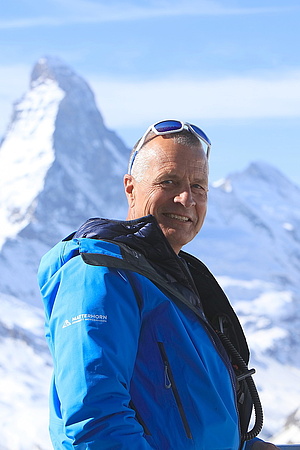 ISR: Markus, how has the 2020/21 winter season gone for you so far?
Markus Hasler: Under the circumstances, the winter season has gone well. We have to be satisfied that it has taken place at all, on the Swiss side of the ski area, that is. All the slopes in Zermatt were open throughout the winter. Although the season does not end until May 2, 2021, we can expect visitor totals and sales to be down by about 20 to 30%. The final result for the winter season is hard to predict exactly as spring and the Easter period are always a very busy time on the mountain.
ISR: Markus, what plans do you have for capital investments following the 2020/21 winter season?
Markus Hasler: Despite the pandemic, we have gone ahead with our current major capital projects, completing work on the Kumme Cable Car and making further progress on the Alpine X.
ISR: How long is the recovery in winter tourism going to take at your resort?
Markus Hasler: This season you could tell that the people who made it to the slopes really appreciated the available skiing and always felt safe. As a destination with a 60% foreign clientele and a large share of overseas visitors in winter, we are of course dependent on unrestricted travel. That will be situation again by winter 2022/23 at the latest. Depending on how things develop, a return to more or less normal conditions can be expected for the 2021/22 winter already. Visitor numbers from the Asian markets have increased sharply in recent years. Once travel restrictions are lifted, we anticipate benefiting from a relatively high level of pent-up demand.
Andy Varallo, President of Alta Badia Brand Konsortialgesellschaft m.b.H, President Dolomiti Superski (IT)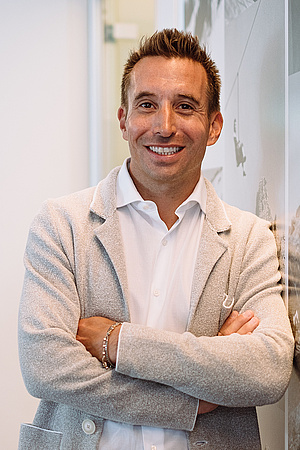 ISR: Andy, how has the 2020/21 winter season gone for you so far?
Andy Varallo: For Alta Badia Ski Resort, this year has been an almost complete write-off! We only ran the Gardenaccia quad chairlift in La Villa, and that was exclusively for local ski club races and training, for ski courses and for the use of the Italian army for training purposes. On the other hand, we were lucky enough to host two World Cup races. The high media value of such events was all the more apparent this year!
ISR: Andy, what plans do you have for upcoming capital investments?
Andy Varallo: In the present situation, we are not in a position to make any plans for the long term. Currently we are working on a snowmaking system upgrade, and on the completion and re-greening of earthworks carried out last year for the construction of new lifts. A project for the construction of an upmarket family B&B, on the other hand, has been put on hold.
ISR: How soon do you think winter tourism is going to recover in your region?
Andy Varallo: This crisis has really hit our economy hard; the idea of catching up, of making up for lost ground is doubtless utopian. Our politicians are currently confronted with all the difficulties of a pandemic, and they really are a tough challenge. We must ensure that all sectors of trade and industry are involved in a strategy debate for the future and that government aid packages are distributed fairly. My personal feeling is that visitor arrivals will normalize in the 2022/2023 winter season. We can't have any further restrictions on skiing as an individual outdoor sport.
Jakob Falkner, Managing Director Bergbahnen Sölden (AT)
ISR: Jakob, how has the 2020/21 winter season gone for you so far?
Jakob Falkner: Our revenues will be down over 99% overall because we are at the end of a valley and basically have only remained open for the locals. With the hotels closed, we have had no overnight visitors this winter season. Apart from one three-week period, the ski area never closed, with varying numbers of lifts in operation depending on the number of visitors. We intend to remain open over Easter, too. In this situation, maintaining operations is the best form of public relations targeted at local residents. Unfortunately, it is also the most expensive!
ISR: Jakob, what could the political decision-makers have done differently in the 2020/21 winter season?
Jakob Falkner: Although we call ourselves a tourist country, there is relatively little understanding of ski tourism in Austria. If the hotels had been allowed to open subject to certain requirements – as in Switzerland – the loss of revenue would have been much smaller.
ISR: Are you planning any capital projects for the near future?
Jakob Falkner: We spend regularly on the slopes and snowmaking, of course. Our main projects this year include the construction of the new restaurant at the mid-station of the Gaislachkogl Gondola and a new mountain bike trail. At the moment we have no capital spending plans for ropeways.
ISR: Jakob, what do you think the summer season will bring?
Jakob Falkner: The summer of 2020 went surprisingly well. If the conditions are right, we expect to have another good summer season. With regard to the overall situation, I am working on the assumption that we will be back to pre-crisis levels in two or three years' time. Before visitors go back to long-distance travel, I think they will first want to spend their vacations within the region.
Jörg Wilke, Managing Director Ettelsberg Seilbahn GmbH& Co KG, Willingen (DE)
ISR: Jörg, how has the 2020/21 winter season gone for you so far?
Jörg Wilke: We had to shut down our lifts on November 2. On March 8, at the end of what is normally our main season, we were the first German ski resort to be allowed to open for a few final days. In commercial terms, that was basically an irrelevance, but we see this end-of-season opening as a positive sign and source of encouragement for our employees, the ropeway industry and other tourist businesses in the region. In addition, we want to show politicians that our hygiene measures work perfectly and that the nationwide ban on winter sports was a mistake.
ISR: Jörg, do you have any plans for upcoming capital spending projects?
Jörg Wilke: Following two poor winters and then the almost complete write-off of what was expected to be a very good winter season in 2020/2021, we are not in a position to invest in any significant capital projects this year. The planned investments in our snowmaking system and mountain bike infrastructure as well as facilities for our summer day-trippers have had to be postponed for a year at least.
ISR: How long do you think it will take for winter tourism to recover in your ski area? And what would you like the politicians to do?
Jörg Wilke: With a total of 10,000 tourist beds, 1.2 million overnight stays and a diverse tourist infrastructure, our community is more than 80% dependent on tourism. At the political level, we would like to see a departure from what we consider the unjustified restrictions imposed on the entire tourism industry in favor of a greater sense of proportion and objectivity when it comes to questions of re-opening facilities like outdoor eating and drinking. If such measures are introduced soon enough, many businesses will have a reasonable chance of survival after a period that has been so depressing for us all.